The Rise of Voice Shopping
As we emerge from COVID-19, we've discovered how simple (and ridiculously easy) it is to order anything online. Today, consumers are shopping by simply using their voice. What's better? They can do it from the comfort of their own home - trackpants and all.
According to Adobe Analytics, US consumers spent $21.7 billion online within the first 10 days of the holiday shopping season - that's a whopping 21% year-over-year increase. With a rise in health concerns imposed by the pandemic, a recent survey illustrated that 63% of consumers are deterred from shopping in-store and instead, are more inclined to opt for online. 
With recent consumer behaviour indicating a surge in online shopping, there's a huge opportunity for companies to capitalise on the trend by adopting Voice assisted shopping features into their e-commerce space. 
Albeit digital-first consumers are time-poor with jammed packed schedules, the future consumer wants efficient, convenient and streamlined shopping experiences. The answer? Voice.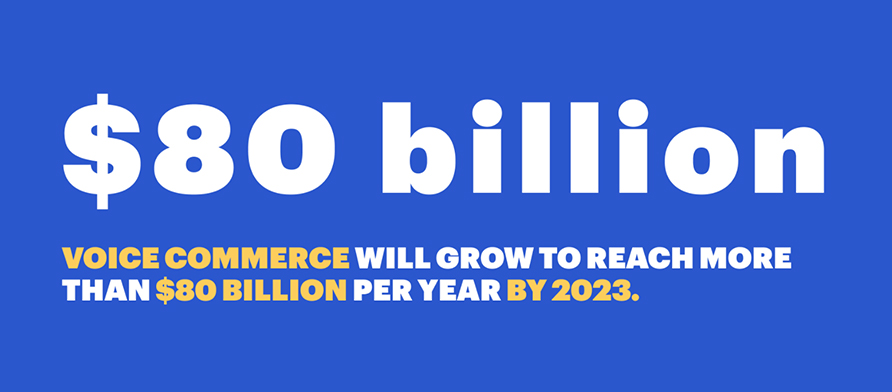 Conversational Artificial Intelligence (CAI) technologies - such as Voice - prevail as leading eCommerce tools, specifically for the retail and fast food industries. According to Juniper Research analysts, Voice Commerce will grow to reach more than $80 billion per year by 2023.  
"Hey Alexa, ask Domino's to order my favourite"
In partnership with VERSA Agency, Domino's created Australia's first transactional Voice experience, providing consumers with a hassle-free, streamlined and personalised ordering service. Through the 'quick order feature' user's can document their cult favourites and order by simply asking, "Alexa, ask Domino's to order my favourite". In a matter of seconds, it's on its way.
Domino's is just one glowing example of how Voice Shopping can provide a streamlined, fun and unique experience for consumers. By doing so, companies are not only improving the accessibility and overall user experience but pin-pointing themselves as forward-thinking and innovative industry leaders. Alongside us, Domino's positioned itself as a pioneering force by creating the first transactional voice experience in Australia. Ever. Pretty impressive right?
CAI voice assistants, such as Google Assistant and Apple Siri, play an indispensable role in the retail and fast-food landscape. Estimates show that by 2022, 55% of all households (US) will own a smart speaker with voice shopping $40 billion by the same year. 
Evidently, there is an opportunity for companies to position themselves as forward-thinking, leading competitors by simply adopting 'Voice'.
Voice assisted commerce reduces friction between the beginning of the buyer's purchase journey and the point of sale. By using voice commands to search and purchase products online, consumers are provided with an effortless, efficient and engaging experience - a gentle nudge down the sales funnel. 
Voice is here to stay
Whilst emerging technologies are often thought of as gimmicky and short-lived, Voice is here to stay. The latest research figures show that as many as 34.7 million consumers in the US are expected to shop using the voice search feature on their smart speakers in 2020 (Emarketer, 2019). To put things in perspective, this represents an 11.8 per cent growth from 2019's 31 million.
What industries are best suited for Voice Commerce?
Interestingly, the majority of consumers utilise Voice to shop for low-value purchases — such as take-out food and groceries, or low-cost electronics and homeware products. With consumers hesitant towards purchasing high-value items and placing complicated orders, the aforementioned statistics demonstrate that the best bet for Voice Shopping (at this stage) is within the retail and fast-food industries.
If you are looking for innovative ways to improve your consumer experience and position yourself as a leader within these industries, the time is now.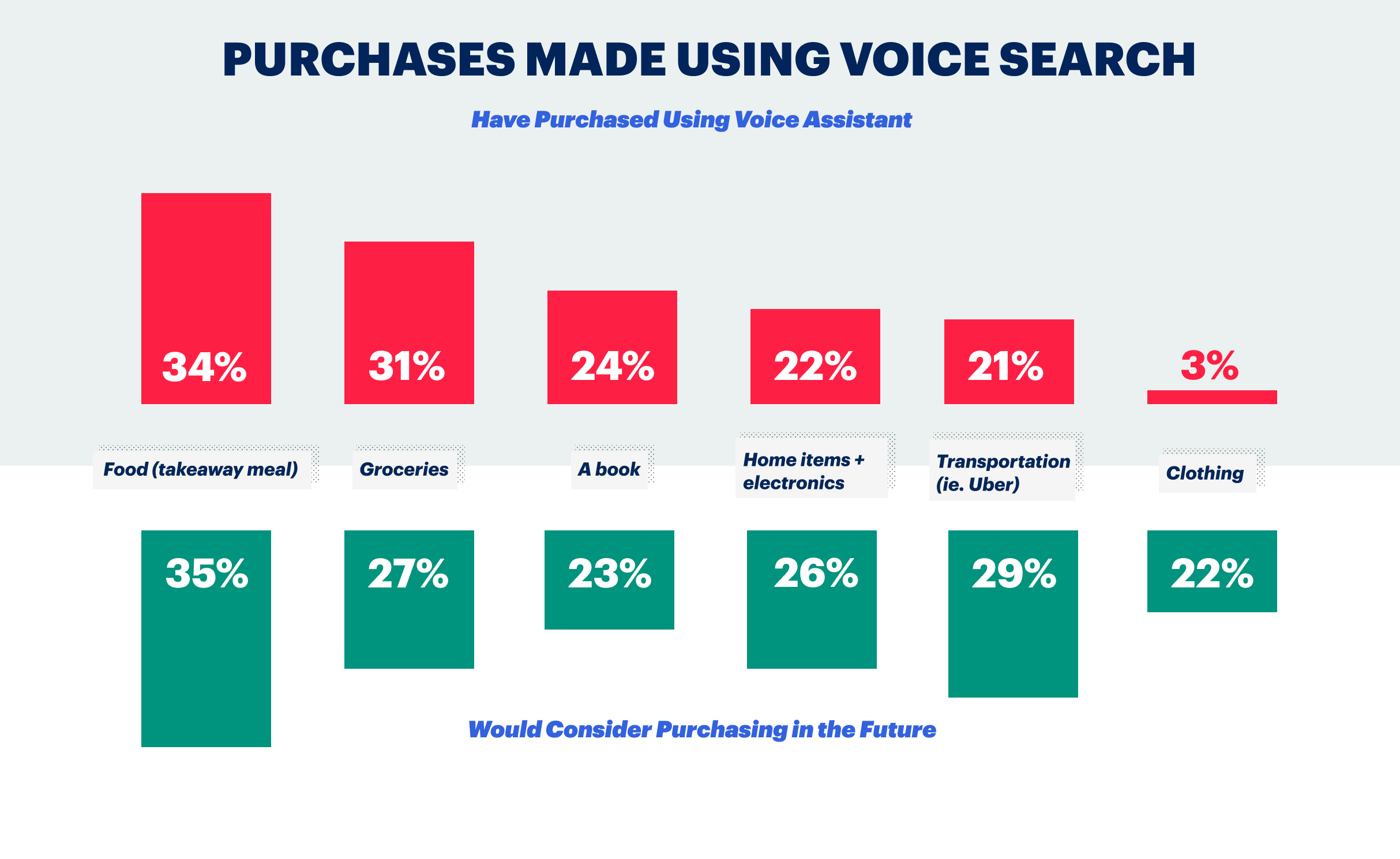 'Hey Alexa, Let's Share a Coke'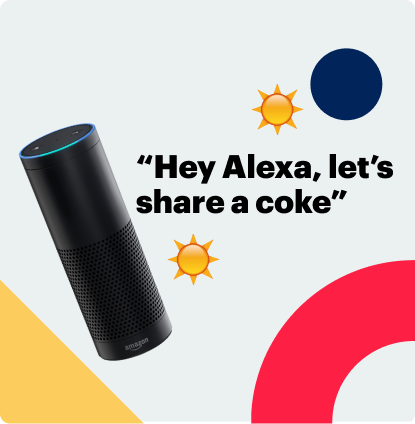 In addition to Dominos Australia, VERSA Agency was the brains behind Amazon's Alexa newsworthy 'Share a Coke' campaign. This campaign asked consumers to say "Alexa, let's share a Coke' then provide their mobile number to receive an SMS text, users were then provided with a simplified voice experience to quench their thirst. Who doesn't love the taste of Coke? Who doesn't love the experience of drinking a Coke?  Through sonic branding, our design accommodated the mouth-watering 'fizz' sound and all important 'clink' to create a holistic experience for the consumer.
Results? Millions watched. Thousands shared bottles of Coke.
Voice is a fast growing channel that we are using in similar ways to the internet within our homes. As the world's leading voice and Conversational AI agency, VERSA, is excited to be a front runner in the space, supporting eCommerce, consumer experience and more.