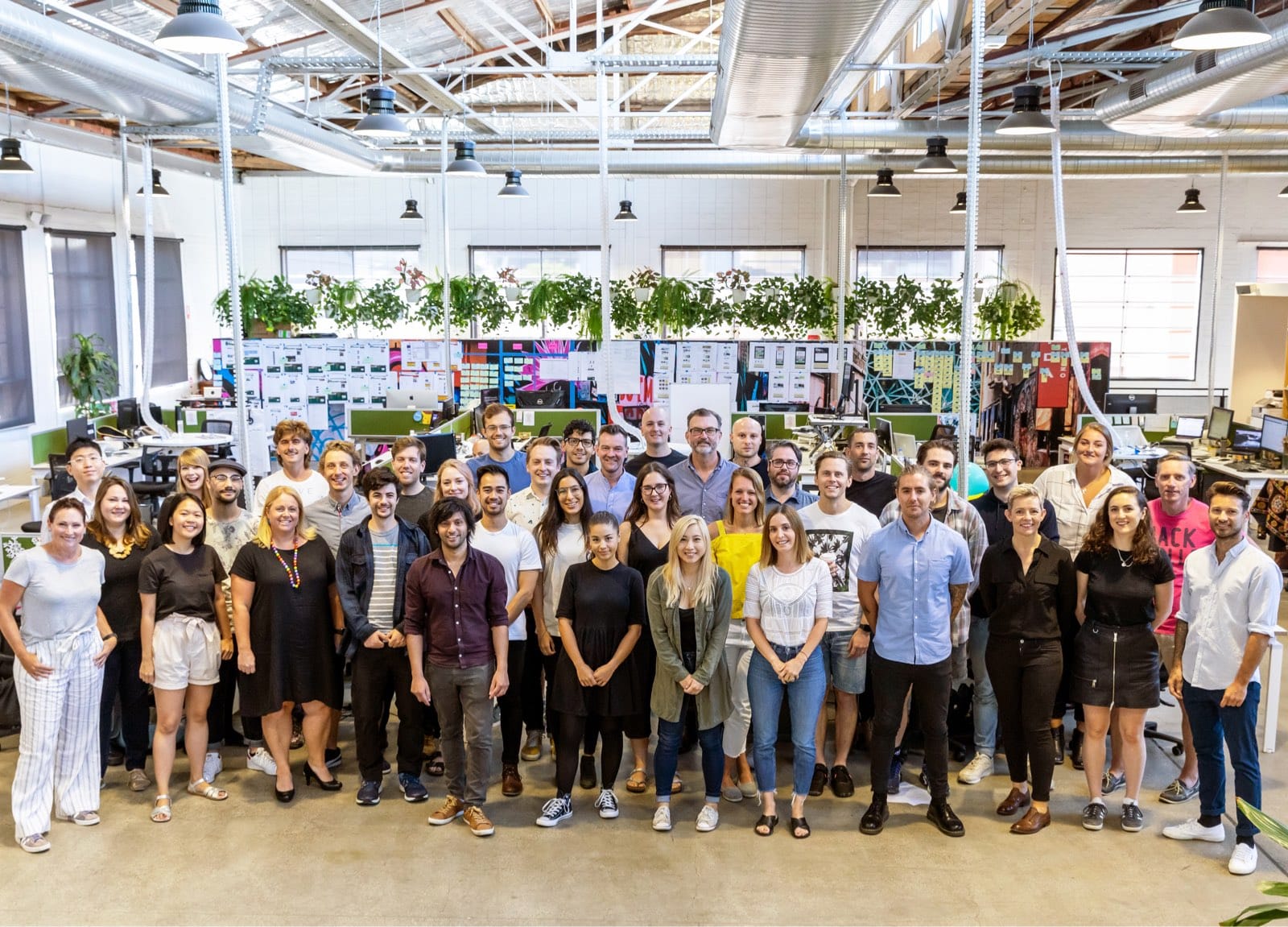 Our story
A conversation is an opportunity to begin something, our story starts with a conversation too. 


In 2010, Kath Blackham sat down with Andy Isaac over a tea (Earl Grey for Kath, Chamomile for Andy), after this conversation, and the teas they had with it, a company was born. 

In a rapidly changing digital age, VERSA began to help organisations make their website experiences better for people.
10 years later the pace of innovation hasn't changed — Kath as CEO & Founder leads a global team, we're still doing what we set out to do: create better experiences. 

Now the experiences we create are beyond the website. Innovation, growth, bravery and a lot of hard work combined, have helped VERSA grow from experts in digital design and UX to world-leaders in voice and conversational design. 

We're making our experiences more accessible, personalised and meaningful through voice and conversation. A technology that allows us to speak with the people we design products for. We're working at the forefront of technology, helping to make sure nobody gets left behind in digital design. 

Our company vision is to design better experiences for people. This vision also supports the purpose behind our process. The day-to-day, the cultural, the project-specific processes are an integral part of VERSA and what we do, and are all designed around people. 
Team-wide check-ins, company inclusion, agile process for staff self-actualisation. Versatility in the work we make, flexibility in the life we lead.  We reflect at the end of each week, we innovate each day. 
More important than the technical solutions we actually use, it's the problem, people or purpose the solution is for. While we hold firm beliefs in our problem-solving process we're agnostic in our technical solutions. Centring our process, research, experience and the conversation to create better and more personalised experiences for the intended user.  

Core to our success has been the clients that have come on a journey with VERSA — innovation requires bravery. It's bravery which has led to clients and teams alike creating world-first conversational experiences. 

Conversational AI has been a technology that's suddenly brought a voice to the solutions we work with.  Information now is more than pixels, information now has a voice, it's accessible, it talks with you, it's beyond the screen. 

Our clients are communicating with customers across multiple platforms, empowering people's voices to power the services they use every day. VERSA helps them access a future CX, centring digital experience and their customer conversations through human-centred digital and conversational design. 

Remember the conversation at the start? All this started with conversations over a cup of tea. Kath is grateful for it every day. The conversation is still going, that company mission is still alive, 50 people, ecstatic clients and countless projects later we're still talking, innovating and developing enterprise-level human-centred conversational platforms. 
Start a conversation with us, let's work together to make life better.